IAVMT member BONISWA KAMBA, VMTR has her practice at VOICE MOVEMENT THERAPY EASTERN CAPE in Republic of South Africa.
An introduction:
Voice Movement Therapy was introduced to me by Mr Hennie Pienaar, who currently lives along the Garden Route in a city called George, South Africa. I became curious and wanted to know more about the activities of VMT.
Taking the Training:
In 2008/2009 I took a decision to also be trained as a practitioner in Oudtshoorn. After I had completed my training, which was not a very easy thing to understand, I became qualified as a VMT Practitioner and it took me three years.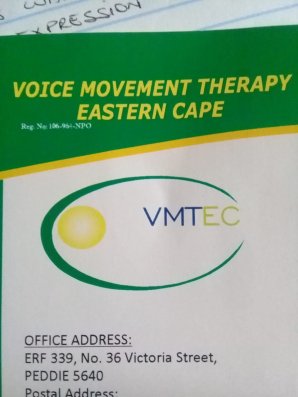 The Vision:
As a qualified theologian in Voice Movement Therapy operations, I became more familiar with the spiritual matters that I am engaged with on a daily basis. As I interacted with the Community my vision was to take VMT practices to the marginalised and they embraced it.
VMTEC Registration:
The assistance of Anne Brownell and the two ladies who were close associates of hers, one of whom was Gertruida Dowse, made it possible that today Voice Movement Therapy Eastern Cape is a nationally recognised and registered entity.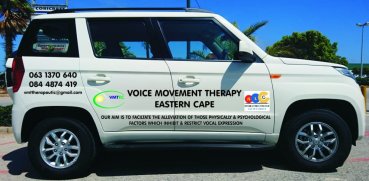 Working Relations:
From the date of commencement Voice Movement Therapy Eastern Cape has never stopped interacting with various disciplines. Communities do trainings and are advised in different social needs related to their day to day activities.
After having been appointed as a VMTR practitioner I delegated people who are passionate about VMTEC programmes to assist in the operational work of the organisation. They have never stopped giving us reports and are willing to cooperate and do assignments as requested.
In Conclusion:
My aim is to commit myself and deliver the core business of VMT, which reads as follows: " TO FACILITATE THE ALLEVIATION THOSE PHYSICAL AND PSYCHOLOGICAL FACTORS WHICH INHIBIT AND RESTRICT VOCAL EXPRESSION."
by Boniswa Kamba, VMTR
Contact:
Voice Movement Therapy Eastern Cape
Masakhisizwe Resource_Daku Road
Port Elizabeth SOUTH AFRICA
Phone: 063 1370 640
Email: [email protected]