A Tribute to Honorary Member, Sheila Braggins: 1928 – 2014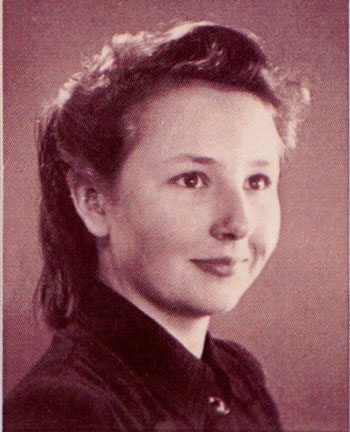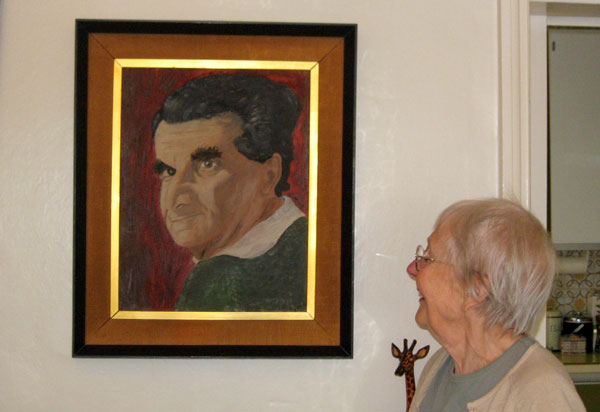 Sheila Braggins with her painting of Wolfsohn – Autumn 2012
A message from Tracy Starreveld, VMTR
On 25th September 2014 we received the very sad news that SHEILA BRAGGINS, one of our most treasured honorary members, and a dear friend in voice and spirit, had passed away. For those who never met Sheila or are not familiar with her history, she was one of ALFRED WOLFSOHN's longest-standing students, taking singing lessons with him from 1947 up til his death in 1962. She was also a close colleague of ROY HART, who worked with Wolfsohn over the same time period, and they both cared for him during the last few years of his life. Roy Hart went on to teach the work, taking Wolfsohn's vocal approach into the world of experimental theatre, and founded the Roy Hart Centre in Malerargues, France. Sheila did not go on to teach but always said her work with Wolfsohn very much contributed to her own work with clients as a physiotherapist. She clearly treasured her time with Wolfsohn and in 2012 wrote her first and only book about him: "The Mystery Behind the Voice – A Biography of Alfred Wolfsohn".
http://www.troubador.co.uk/book_info.asp?bookid=1538
Article by Troubadour – her publisher.
https://www.amazon.co.uk/Mystery-Behind-Voice-Biography- Wolfsohn/dp/1848767889/ref=sr_1_1?ie=UTF8&qid=1473758658&sr =8-1&keywords=The+Mystery+Behind+the+Voice+Sheila+Braggins
Link to Amazon where you can purchase her book.
From the back cover:
"Sheila Braggins was a pupil of Alfred Wolfsohn's for 15 years, exploring the range and expression of the human voice. During her physiotherapy career, an understanding of the voice remained crucial to her understanding of patients. Sheila has lectured extensively on Wolfsohn at international conferences and at age 83, her voice still has a four-octave range.
'I wanted to write a tribute to the teacher who has had a lifelong influence on me and whose ideas and life-story I saw fascinating audiences whenever I lectured', says Sheila on her inspiration for the book."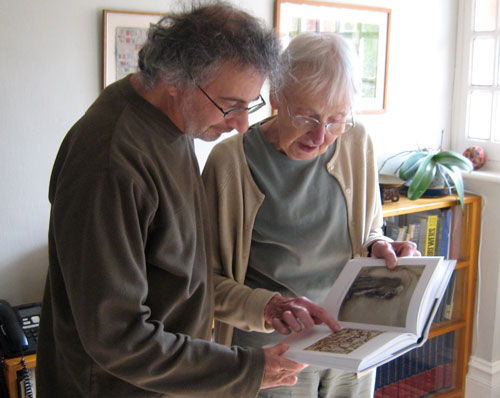 Sheila Braggins with Simon Dryer, VMTR – Autumn 2012
Alfred Wolfsohn was a ground-breaking vocal practitioner whose therapeutic approach to the voice inspired the creation of VMT. Sheila came to many of our conferences over the years to speak about her experiences with him and it was always a treat to hear her tell her stories. She has helped keep us connected to the roots of our work and has inspired us in our own work with clients. She will be much missed and fondly remembered.
Sheila's funeral service took place on 11th October 2014, at Golders Green Crematorium in North London. VMT practitioners attending were Tracy Starreveld, Veronica Phillips, Bernadette O'Brien and Jenni Roditi. This was an incredibly beautiful, touching and inspiring 'honouring' of Sheila's life and unique being. We discovered after the service, that ALFRED WOLFSOHN was also laid to rest here in 1962, as was SIGMUND FREUD in 1939.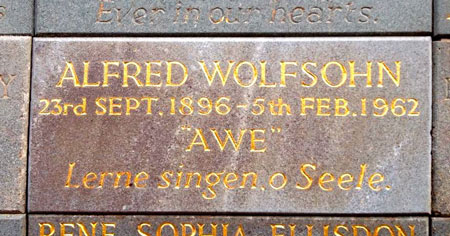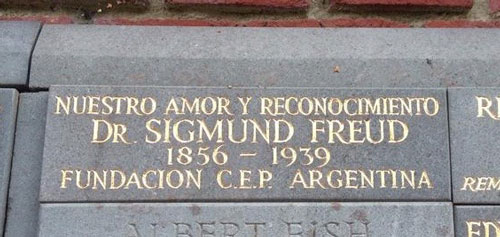 A message from Jenni Roditi, VMTR
I first met Sheila in 2003 after meeting Belinda her daughter at a music event I ran. Sheila and I spoke on a number of occasions over the last 11 years and I'm glad I was able to help to arrange for her to come and meet the VMT community for the first time at Bore Place in 2007.
She could talk about Wolfsohn and the whole surrounding matrix of relationships without breaking for many hours. She would tire me out on occasion! I remember once after six hours I had to ask to be excused…. She was a riveting conversationalist and so sussed and down to earth about the complexity of life's nuances.
The wonderful painting she did of 'Awe' hung in her living room, generating a profound presence. The picture can be seen on the back of her extraordinary biography of him.
For those of you who never met Sheila she was a force of nature. You could feel her carrying the pioneering spirit of Awe's vision within her even though it was forty years after he died that we first met….
I strongly encourage everybody to read her brilliant book if you haven't already done so…. It is a compulsory read. Not only read it, but buy it, and have it on your shelf, because it's a volume to be treasured.
May our thoughts and prayers also be with Belinda and Martha, her two talented and beautiful daughters.
We must never underestimate Sheila's great contribution in helping to keep the spirit and biographical detail of Awe's life and work alive. She herself was an embodiment of the voice unchained – and her speaking voice alone was quite something to behold.
I remember the first time I heard her speak in public at a Roy Hart Theatre conference, in the mid 90's. The tonality of her speaking voice was so unusual I was quite taken aback. It had a depth and clarity which was truly, unusually powerful. This was a voice that had indeed been created from deep work.
I hope this short tribute conveys some small invocation of the wonderful being that she was….
Rest in Peace Sheila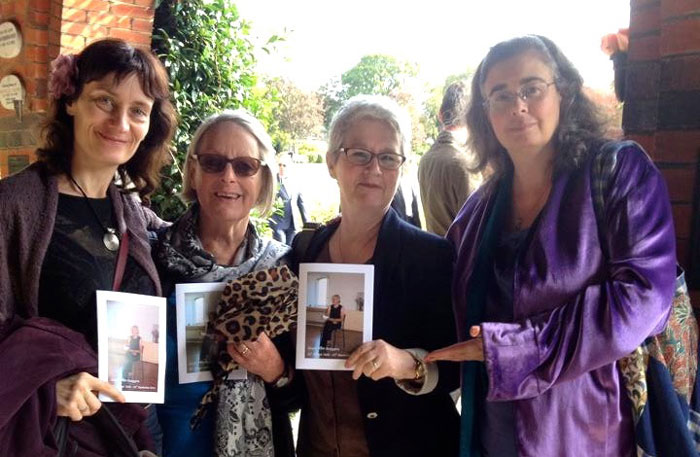 From left to right: Tracy Starreveld, Veronica Phillips, Bernadette O'Brien and Jenni Roditi – 11th October 2014.